2017/18 trends – velvet.
An outfit inspired by Versace spring/summer 2018 fashion show and many velvet inspirations which will make you wear velvet like a pro. Of all the recent shows of the greatest fashion brands in the world, the Versace spring/summer 2018 show stuck in my mind. Not only because the show was Donatella Versace's tribute for her late brother Gianni Versace, but also all the costumes presented were wonderful – edgy, but still glamorous. I remember three velvet total looks in beautiful colours – pale violet, pale green and pale blue – probably because they are very different from the rest of the collection and much more delicate.
‍
I have not found in the autumn/winter collections any velvet dresses in these colors. I guess and I hope they will enter the spring/summer assortment of the shops. I am looking forward to these colours, but meanwhile I prepared some velvet inspirations.
‍Be inspired and wear velvet like a pro!
‍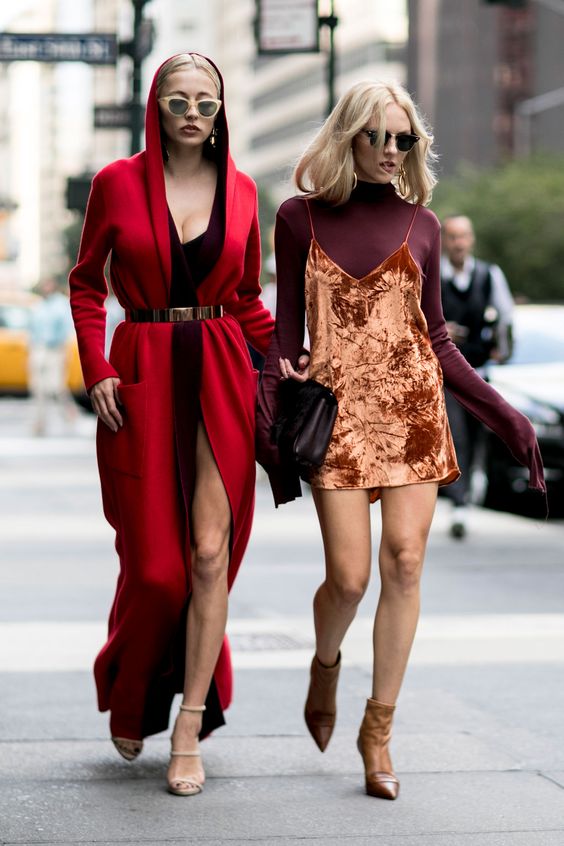 Velvet is very much in style this season – be it shoes, bags, dresses, jackets or even coats.
I first wrote about velvet trend in September with my own proposition of outfit.
‍
Yours KateMe
xx